Remember when we went
wild in Washington
? I said Sterling played with some ducks, but I would post later.
Okay, I know you don't remember anything about Ducks, because you only read my blog to see if we are going to move to Kentucky.
This is that post anyways.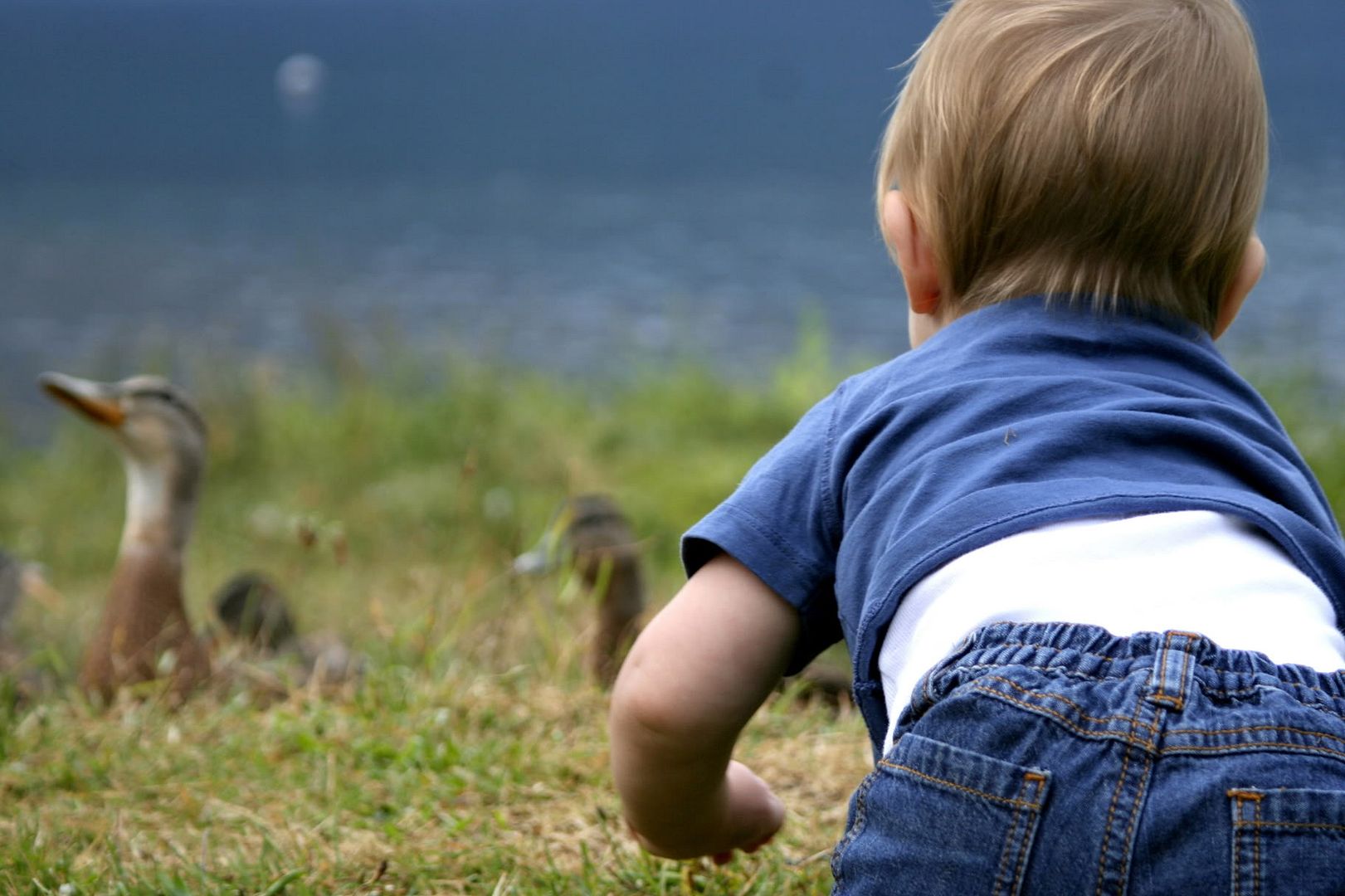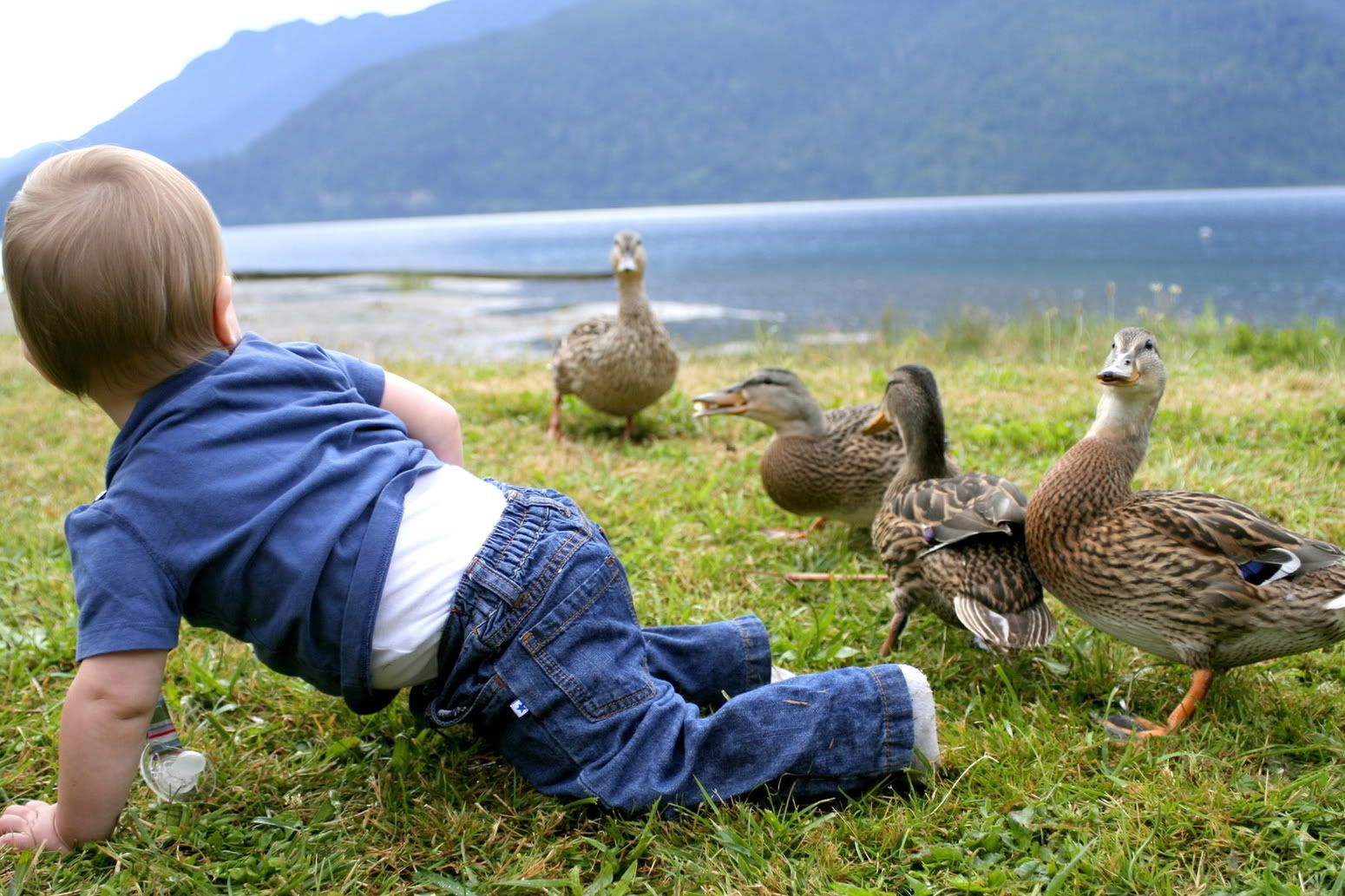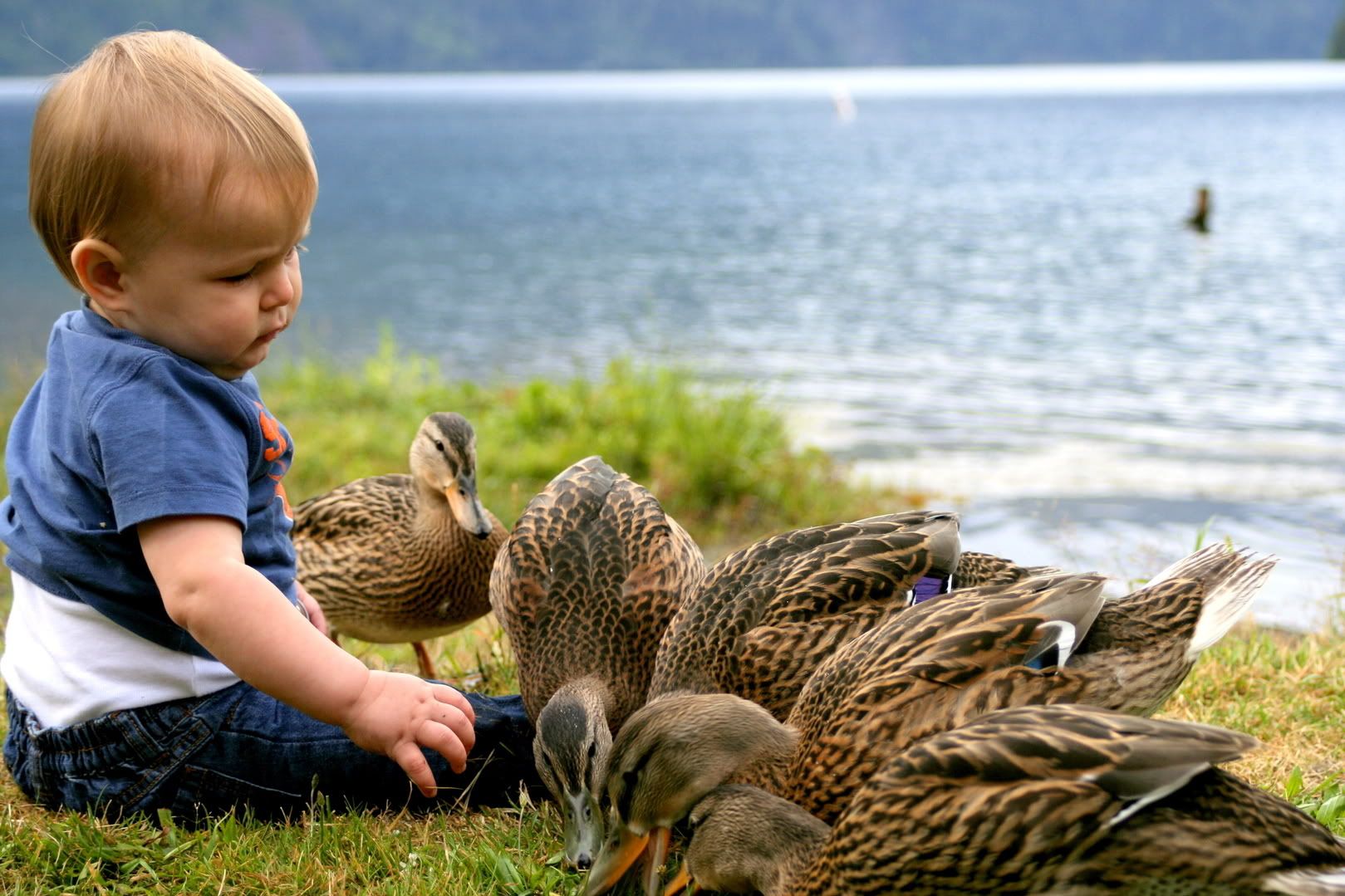 This is my favorite...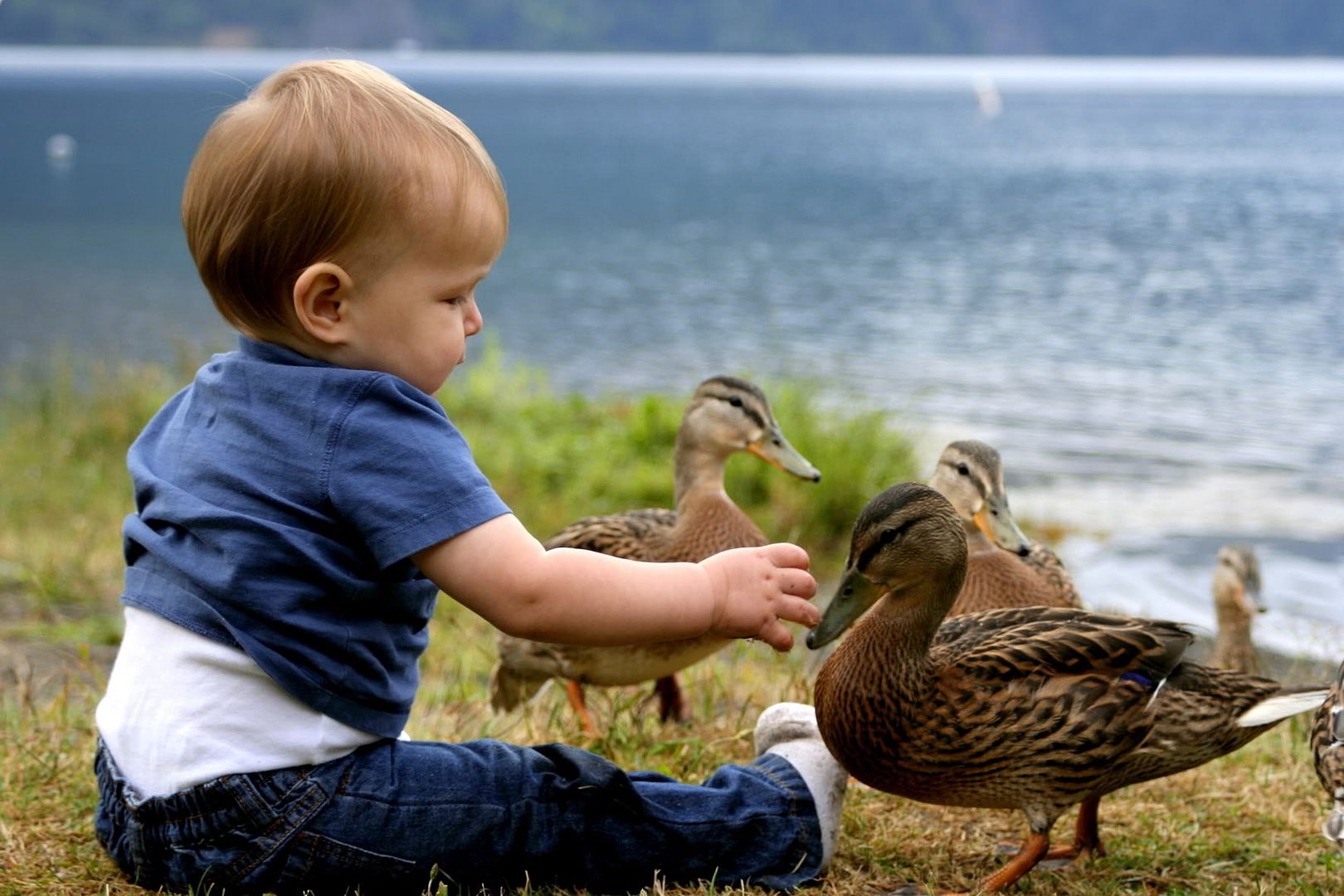 At one point one was so close it tripped over Sterling's leg.